It was nice to see Yasmin back at the Fashion Weeks, after her little 'hiatus' (quite brief!), in which she, oh...'only' had a little baby boy (blonde and blue-eyed Knox Rocket Robinson) and got married in January to Australian Kyle Robinson, owner of wholesale showroom
Paper Mache Tiger
here in Oz.
When it comes to dressing herself, Sewell prefers a masculine aesthetic finding her style hereos in Woody Allen movies and icons such as Katherine Hepburn and Lauren Hutton. "I believe in a natural, unaffected beauty - a style that doesn't look like it's trying too hard. It needs to be relaxed".
"Honestly I think it all starts with the hair. If you understand what hair suits you then the rest will come together. I look ridiculous with long curly hair - crazy - but if my hair is cut sharp then somehow my look is balanced. If a woman knows what hairstyle truly suits her then the rest will come".

I haven't changed my hairstyle in
years
! Hopefully it's the one that suits me best...
wedding pics via harpersbazaar.com.au
For some reason I hadn't pictured such a feminine dress on Yasmin for her wedding, but she looks absolutely stunning! The colour? Perfect!
Below are snaps of Yasmin at the recent 'Fashion Week' season, gorgeous tailoring and glorious colours!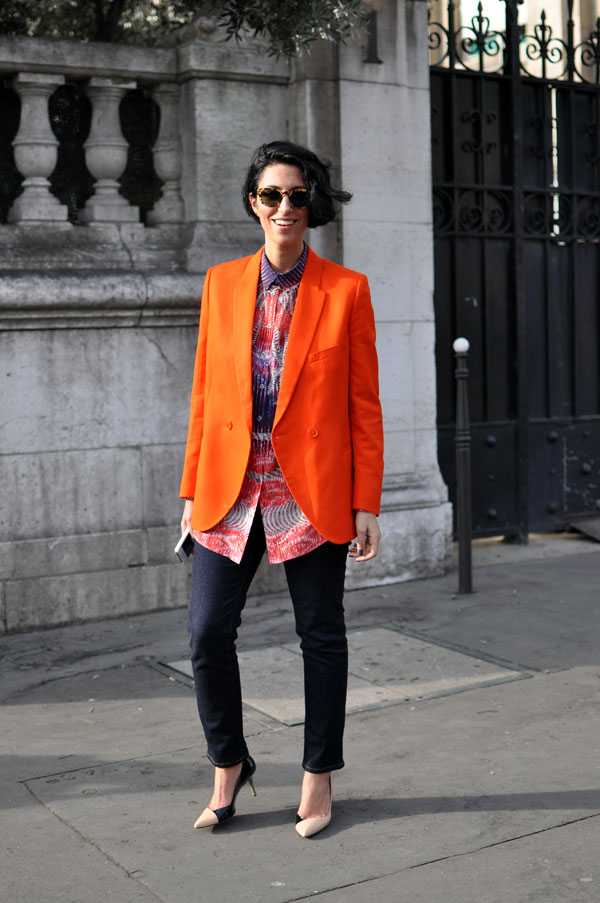 Gorgeous cut and colour on that blazer!