The lovely
H of Candid Cool
recently posted on her movie inspirations, and I've been meaning to post on mine, but as I found out, finding movie stills of the outfits I have in mind was not as easy as I remembered. Still, here are some of the movies that I love for the fashion:
Gladiator
As you may know, I absolutely love the grecian draped look, and this movie did not disappoint in this department. There were many lavish costumes worn by Connie Nielsen, but the one above (although not very clear) was my favourite due to its simplicity.

Hero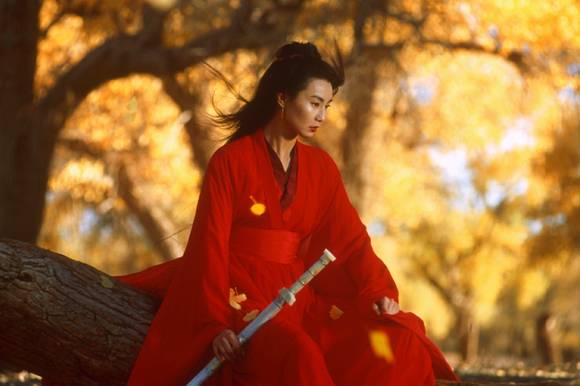 This movie by Zhang Yimou is one of my favourite movies. Incredibly ravishing, stylistic, and with an ingenious use of colour, the movie was divided into 'red', 'white', 'blue' and 'green' (I couldn't find a picture of 'blue'). This made for a truly stunning movie to watch, there was beauty in the movement and action, and the flowy Chinese costumes were just divine.
In the Mood for Love
When walking out of the movies after seeing 'In the Mood for Love', I had a huge craving for wonton noodle soup, and every single Cheong Sam (hope I spelt that right) that Maggie Cheung wore in this movie. With her lithe figure, and slow sensual walk up and down the streets of 50's Shanghai, Maggie Cheung has never made this Chinese dress look hotter. There were Cheong Sam's in a multitude of gorgeously delicious fabrics, my favourite being a silk floral organza that left me drooling. There wasn't much dialogue in this movie, but the dresses spoke volumes to me.
Amelie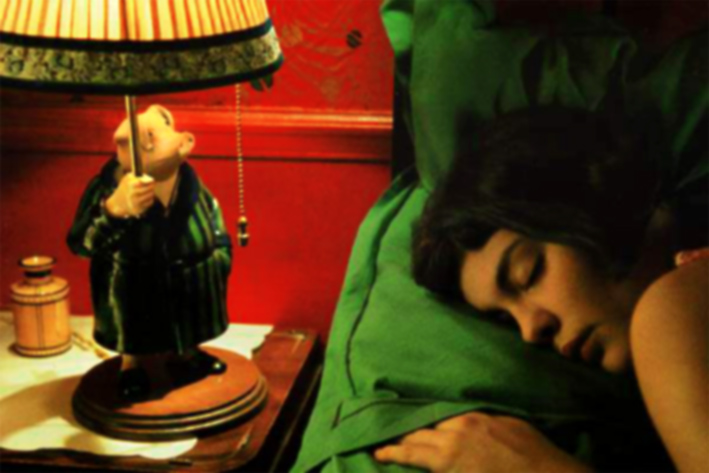 I'm afraid my pictures above don't really show much of the wardrobe in 'Amelie', but it conveys a general feel of this amazing movie, which is also one of my favourites, along with 'A very long engagement' & 'Priceless' - all featuring the gorgeous Audrey Tautou. With a clever use of red and green throughout the movie, Amelie wore very cute & very Parisian outfits, that added to this amazingly magical movie.

A very long engagement
Another brilliant and beautiful movie by Jean-Pierre Jeunet (same director as 'Amelie'). Set during World War I, the costumes are just divine. The outfit above was my absolute favourite (shame I couldn't find a better picture), and I would happily wear it today.

Priceless (Hors De'Prix)
Seems like all the movies I've posted (with the exception of Gladiator) are all my favourite movies, and not just for the fashion, although it was absolutely breathtaking in 'Priceless'. As a modern-day Holly Golightly in 'Breakfast at Tiffany's, Audrey Tautou's character had a penchant for high fashion labels and anything luxurious, and her wardrobe was just that, dressing in top French fashion from head-to-toe, she was drop-dead-gorgeous.
n.b. All photos from Amelie, A very long Engagement & Pricessless are from www.audrey-tautou.org
There are so many more movies that inspire me fashion-wise, but I could be here forever. What are your favourite movie inspirations for fashion?