Two nights ago I was watching on my favourite movies: Charade, starring Audrey Hepburn and Cary Grant. I kept sighing whenever this coat 'showed up' on screen, and realized it reminded me a lot of a coat that has been on my mind for quite some time, Christopher Bailey's Fall 2011 Burberry Prorsum coat:
To me the coat looked more orange on screen...
In fact, it wasn't only Audrey's coat I was swooning over, it was pretty much every and anything she wore in that movie...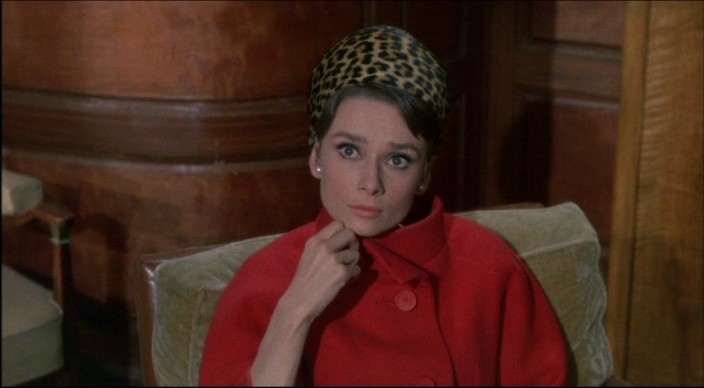 Even her PJ's...