How are you going?
Once again, I need your help with something that starts with b and ends with y which unfortunately isn't Burberry this time around. This time it's baby.

As you've become a first time mum yourself recently, I'm hoping that you can recommend baby products which you've tried and (highly) recommend.

There's so much out there with different opinions offered!
Thanks in advance.

NS
Dear NS, as you have already read in my email, these are some of my favourite baby things, some of which I decided to purchase after months and months of research and after reading 1000's of product reviews...

n.b.: I am not being compensated by any of these companies (I should be so lucky!), I just honestly love these products.
Apologies for the MAMMOTH post, I thought it would be easier to keep it all in the one post.
Pram/stroller: Stokke Xplory
I bought mine in orange, but the new colours are also gorgeous, and have had a few changes made (Isn't that always the case? Improvements being made
after
the item is purchased...)
The Xplory is so easy to maneuver, including tight spaces and shopping aisles, and with one hand (if required).
The seat can face you or away from you, love the height so you can interact with your little one, and they are away from the ground (exhaust fumes, friendly or not-so-friendly dogs). And for those who think it looks unstable: it definitely is
not
!
Stokke Tripp Trapp - High Chair
Lil J has yet to use this chair (soon though!). I saw a picture of this chair in a Elle US magazine a few years ago, and fell in love with its clever design, in that it 'grows with the child', and can even be used by an adult. I like its practicality in that it won't just be a 'baby/child' piece of furniture that will later gather dust, or have to be given away. Plus, its funky design & clean lines means it doesn't look out of place (it is currently in my living room - I bought mine in Walnut, a dark chocolate brown). The great thing about it is that your baby/child can sit
with
you (and the family) at the dinner table.
n.b. A week after writing this post I have changed the chair from 'adult' to 'baby', so that Lil J is now sitting in it (she has just started solids). She LOVES it! You can adjust the footrest so that her feet are always supported, and she sits upright.
Stokke Care - change table
I liked the fact that the baby is not lying sideways, as is the case with many change tables. Again, its sleek design means it can be used as 'normal' furniture in the future. It can also be converted to a child's desk, or even just used as a shelf or entertainment unit. I bought this in Walnut, which is as pictured below:

Stokke Sleepi (crib & cot)
How time flies. Lil J started off in the little crib, and is already in the cot (we just used the kit to enlarge the bed), it then can be enlarged further to a toddler bed, and eventually can be made into two little seats. How I love Stokke's ingenious & practical designs! Also, the oval shape means it is not as bulky as some cots, and I love that it has wheels, allowing the crib/cot to be wheeled from one room to another (it is narrow enough to easily go through any door frame), and also rocked (when required - we try not to do this too often, of course, as Lil J now knows to sleep on her own -
most
of the time). Once again I bought this in Walnut.
all Stokke products: www.stokke.com
BabyMoov Lovenest Pillow
Lil J no longer uses this, as she can rollover on her own (she did use it until 4-5 months). I hadn't planned on buying a pillow, as I know that pillows are not required in a baby's crib. However, when reading that this Paediatrician-approved pillow prevented babies from developing a flat head (since they now sleep on their backs due to SIDS prevention), I had to buy it. Plus, look! It is
too
cute! Love the red, the design, and it is machine washable at 40 degrees Celsius. I bought one for my sister as a Baby Shower gift:

Moby Wrap
Ah! Hubby dubbed this our 'secret weapon'. Whenever Lil J was unsettled, or wouldn't go to sleep, or we wanted to carry her around (and not use a stroller), we used the Moby. I even used this when I wanted to go out for dinner, but wanted Lil J to stay asleep. Sure, it took a few tries to figure out how to tie it, but it's easy to get the hang of. I bought mine in red, love the vibrant colour. I love that there are so many different ways to carry your baby in this, and that you can still carry them when they are toddlers. I used to hang the washing or vacuum the floor with her in the Moby while she was sleeping, now that she's more 'aware' I haven't tried doing that in a while. It is very comfortable (great for my back), and babies love being close to you, hearing your heartbeat and feeling your breath/warmth on them. Another great baby shower present!

www.mobywrap.com
LoveMe Baby Wrap
I only discovered this product when a friend recommended it to me a few months ago, after which I proceeded to once again, read up on reviews for it, before I bought one for myself. It is great for those babies who seem to 'Houdini' out of the tightest of swaddlings. Also, I love that it allows me to put Lil J in it in her car seat (which we cannot do if she is swaddled), and if she is asleep, we can take her out whilst still 'wrapped' (and hopefully asleep). I added this to the 'Baby Shower Wishlist' for my sister, it is a great present to give:
www.lovemebaby.com.au


BabiesOnly Baby Products


Babies Only is an organic range of skincare products developed in conjunction with a Paediatric Herbalist and an Aromatherapist using good quality essential oils and organic ingredients, which is great for babies with eczema or common skin complaints and irritations.
The 'Cap it Off' cradle cap remedy worked really well for Lil J, I also love the nappy cream & baby shampoo.
www.babiesonly.com.au
BabyBjorn Babysitter Balance Air
I was sure I was going to buy a funky designed 'rocker/bouncer' chair for Lil J, such as the
Bloom Baby
or
Svan
chair. But after reading reviews on all (well, most) of the chairs out there, I decided that although looks are important, functionality is the most vital of features, so I chose this chair by BabyBjorn, which whilst it's not the most funky of designs, is still sleek (and foldable - so it was great to travel with), Paediatrician approved, and liked by thousands of children around the world:
http://www.babybjorn.com/
Target Digital Video Monitor
Initially I was using the AngelCare Movement & Sound monitor, but after a few months hubby went out and bought this video monitor from Target. And we love it! It is digital, which means no annoying interference, and the sound is voice-sound activated (i.e. you only hear things when your baby wakes up, rather than white noise all the time). The video monitor allows us to see whether Lil J is asleep or just staring into space (or whether she has rolled over, or is hitting her head on the side bars, or whether she has come unswaddled, etc...), AND it has 3 different melodies to play remotely (you control on/off/song from your end), in case baby needs an extra 'nudge'/reassurance before going to sleep (or to resettle). There is also a night light feature, but I don't use that as much as the other features. This is so great we bought one for my sister too:
Skip Hop Pronto
Another great Baby Shower gift idea is the Skip Hop Pronto. I bought this for myself, after telling myself I didn't need a nappy bag (when I first found out I was pregnant I thought I'd get a nice designer nappy bag, but instead bought myself the Burberry Prorsum Lowry, haha...well, I still get to use it, and it does carry quite a bit...). After initially carting a lot of things we didn't use often, I decided a 'Change Station' would be much more practical, and easier to find the things I really needed, rather than rummaging in my big bag. We can put it into a big bag if required, or just strap it to the pram. My sister was also given this as a gift, which she was happy about, having seen mine in action:
Shame it is so much more expensive here in Australia than it is in the US! It is more than double the price here at the moment!
www.skiphop.com
Flexibath - Baby Bathtub
My friend told me about this before it was even released in Australia. Luckily it was available overseas, so plenty of reviews I could read up on; and it arrived in Australia just in time for Lil J's arrival (I preordered it online, but it is now available in most baby stores as well).
I LOVE this bathtub! With a small bathroom/laundry/house, I was postponing buying a bathtub because I didn't know where I would be putting it, when I found out about this I was ecstatic! (Yes, I got excited about a bathtub, how sad...). It is simple to fold, looks cool (well, I think so), is compact and easy to put away, has a plug (not all bathtubs do, and this is
such
a handy feature!), and comes in a variety of colours (I bought mine in red, surprise surprise). I added this to my sister's Baby Shower Wishlist too, and she too was given a red one (great unisex colour I think).
www.arealcoolworld.com
The Fitball
Haha, not quite a 'Baby Product', but these can be lifesavers! In the first few weeks, Lil J had colic, and it was
so
hard to settle her! I read somewhere that bouncing on a fitball could help settle babies, and boy did it work! My mom loved 'bouncing Lil J on the ball', as it doubled as exercise, whilst settling her. It also helped me 'burp' her when it was otherwise hard to do so. This plus the Moby worked SO well! I try not to abuse the power of the ball, so that Lil J knows to self-settle, but from time to time, its services are required: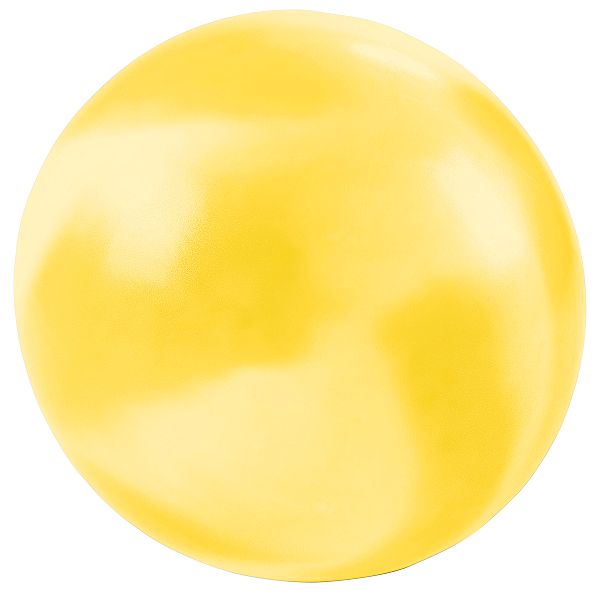 Amber Teething Necklace
Lil J started displaying signs of teething at 3 months, including a lot of fussiness and
a lot more
drooling. I had read about Baltic Amber Teething Necklaces helping babies in this department, and decided to give it a go, and I must admit: it does work!
Amber

contains trace amounts of

succinic

acid

, a known anti-inflammatory. People have been extracting this

acid

, also known as "essence of

amber

," for centuries, and it is entirely possible that small amounts may be passed on to people who wear

amber

jewelry against the skin. In the case of an

amber

teething

necklace

, multiple beads of

amber

are strung together to enhance the anti-inflammatory effect. The fossilized resin also naturally warms with wear, maintaining a temperature which will be comfortable for the baby.
Apparently these are even sold in drugstores in Europe.

Sofie, Chan, Pie & Gnon Vulli Teething toys
I have just ordered these, so we will see if Lil J loves these French toys as much as the thousands (or more) kids around the world that have loved these cute toys for so many years. How cute are Chan, Pie & Gnon (as is Sofie, the Giraffe)?
www.vulli-toys.com
Baby Einstein Disney Playmat
& Jolly Jumper
When hubby brought this playmat home, I was appalled, as I found it garish & uhm...ugly! But Lil J LOVES this! The star at the top plays music and lights up different colours when the beam is hit or kicked, and there are plenty of different toys to keep your little one occupied, whilst being easy to clean. Not my idea of 'pretty', but ah well! Also, Lil J LOVES the Jolly Jumper, her smile is as big (if not bigger) than the kid in the picture below, everytime she's on it:
I think I had better stop here, as I can keep going on and on...however, if anyone has any specific questions/suggestions, please feel free to drop a line!