The weather here Down Under has suddenly gone warm & humid. A cold change is coming this weekend, although it won't be enough to wear a coat, which is a shame, as they are my favourite things to wear. These ladies make me want to wear coats even more:
How cute is this? The check, the frilled neck, the lace tights, the puffed sleeves, the cute buttons...
Love the volume and shape of this coat, as well as that colour...It looks so classic yet funky at the same time.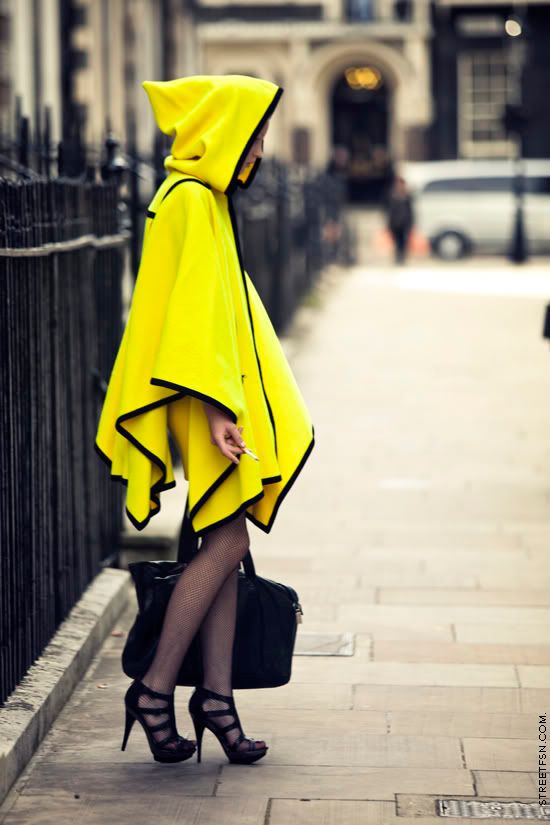 Little 'vibrant yellow' riding hood
I had to repeat this photograph, it is just

too

gorgeous. The movement of the camel coat (

the

item to wear this Fall/Autumn/Winter) is just stunning.

Photos by Nam at Streetfsn
.
I just realised 3 of the 4 pics have ciggies in them! What a shame...
Hope you all have a

fabulous

weekend!