Apologies for interrupting the 'delayed blogcast' of Paris Fashion Week SS'11:
Shop at Brigadeiro's
I have reluctantly decided to start clearing my wardrobe again. During & after my pregnancy I bought a few gorgeous pieces that have not seen light of day. The next few days & weeks I will be letting go of some these items *snif snif*, and perhaps some shoes as well, so watch this space:
Richard Chai Draped Silk Chiffon Galaxy Dress
RRP $1775
This stunning silk chiffon dress has asymmetric panels that drape to the waist on the front and back, with a pleated neckline and drop waist. It is exactly as worn on the runway, but the colourway is
slightly
different, it was hard to capture the actual print, the colours are not as obvious as in the pictures (more like it is shown on the runway), but I wanted you to be able to see the detailing.
REDUCED to $199 - bargain!
Brand new with tags still attached.
100% silk
Bust: 36"
Waist: 36"
Hips: 48"+
Length: 52"
Please see:
About Shop at Brigadeiro's
and/or email me at:
brigadeirosblog at gmail dot com
Thakoon Silk Draped Shirtdress
RRP $1495
- SOLD!
This silk shirt dress has a brilliant graphic print (to an almost houndstooth effect), and buttons down with draped 'pockets' around the chest for a gorgeous draping effect. Item is exactly as worn on the runway, but in a different print (and dress does not come with a belt).
SOLD!
Brand new with tags still attached.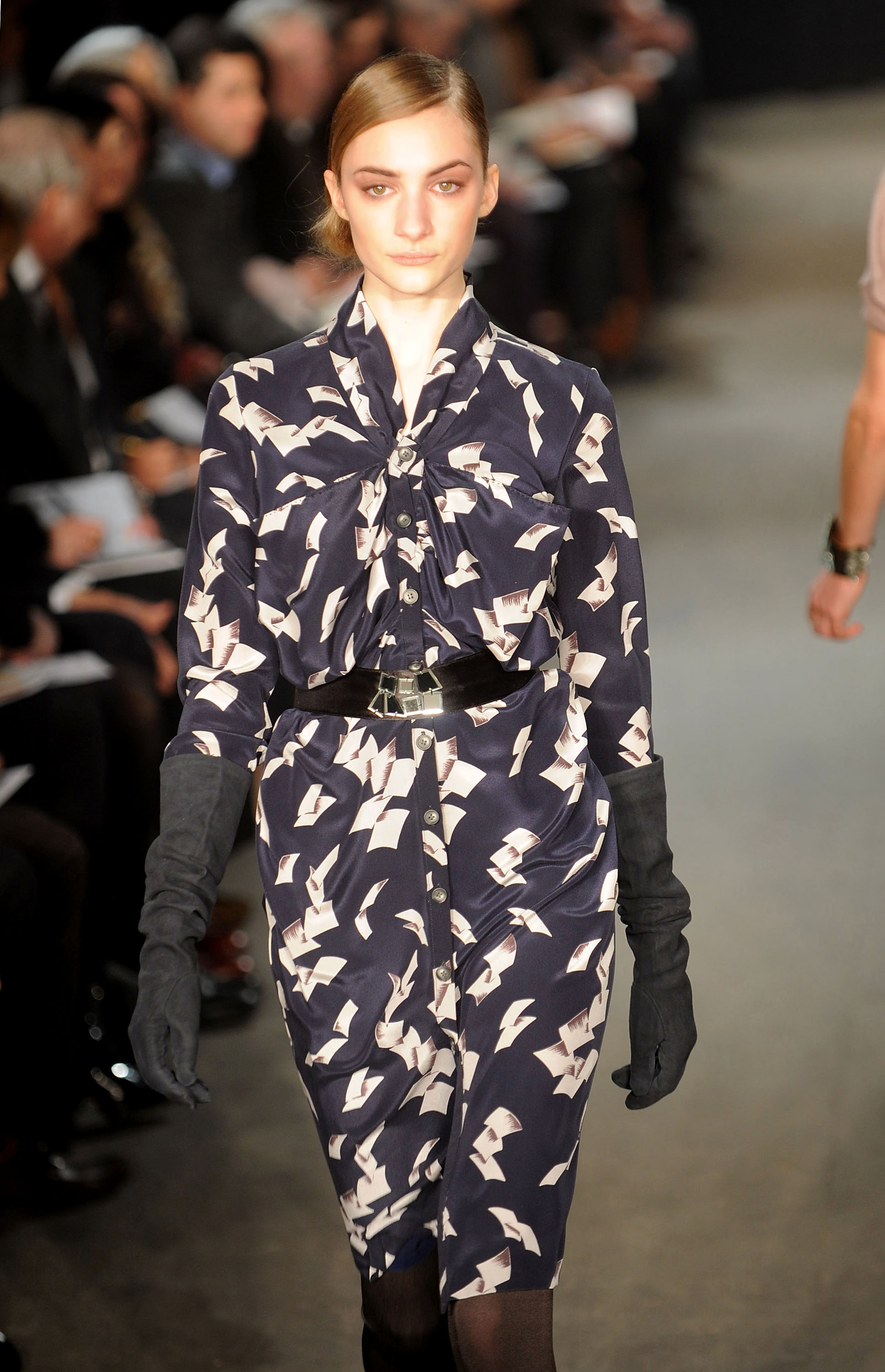 US size 4
UK/AUS size 8
100% SILK

These measurements are taken unstretched, but the dress is meant to be draped:

BUST -40"
WAIST- 38"
HIPS- 38"