Sequins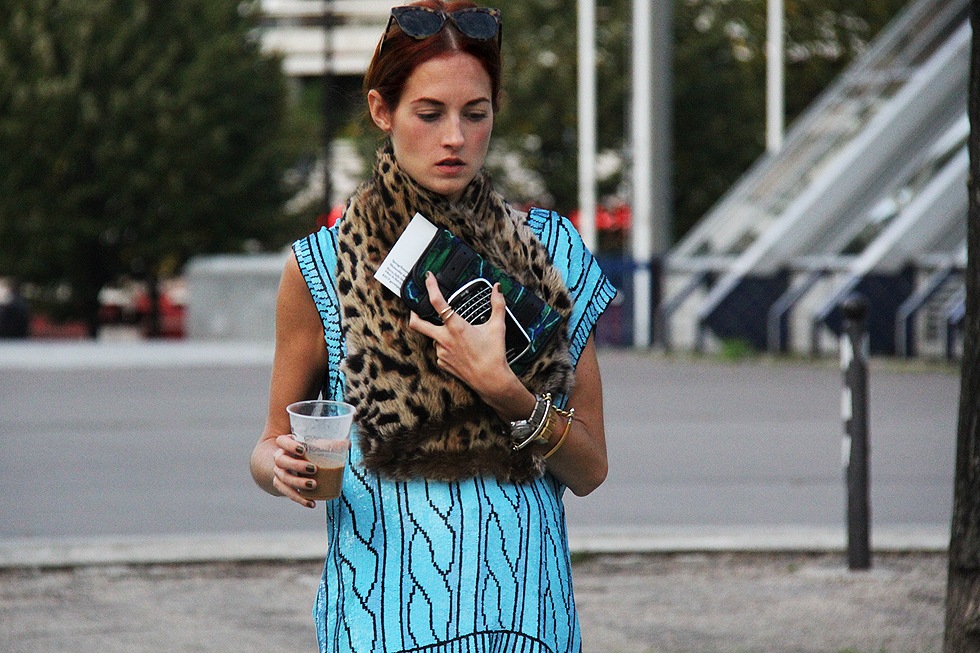 Although I'm not a fan of the Ashish tunic, I see Taylor is sticking with her best colour - vibrant blue. I also love the navy man-style pants, I have an almost identical pair (I bought two pairs because I loved it so much, and it was super reduced)'.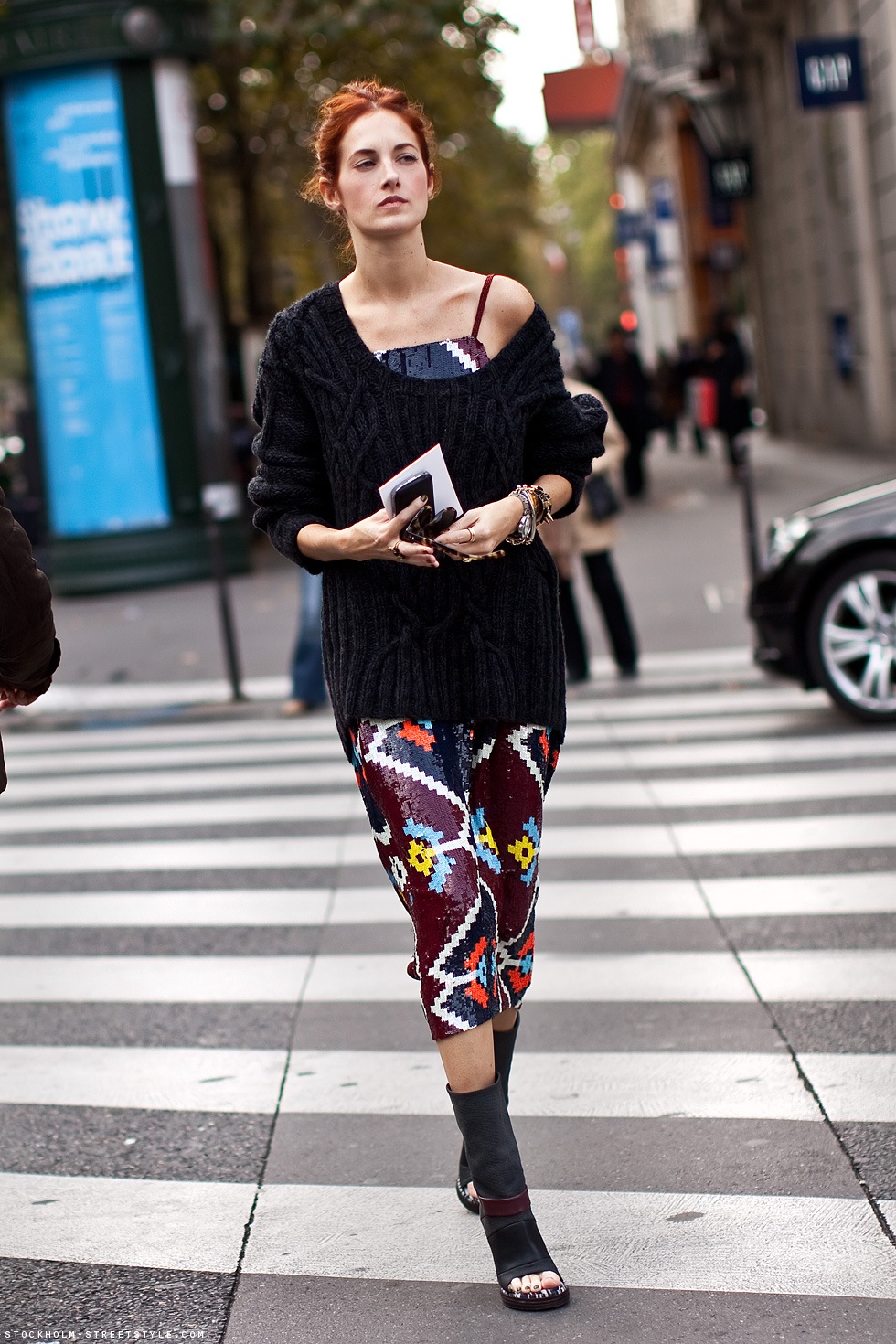 I love how Taylor toned down the vibrant sequinned Ashish dress with a casual oversized sweater...and LOVE those Balenciaga boots!
Ok, don't laugh, but I think a stick-on bra would've improved this look...Love the Alexander Wang draped sequined skirt though!
Denim & Utilitarian Chic
We don't often see Fashion Editors in blue denim during Fashion Week (unless it is a pair of Balmain jeans), but Taylor proves why it is such a wardrobe staple:
A simple take on Utilitarian Chic made even more chic with the leopard bag.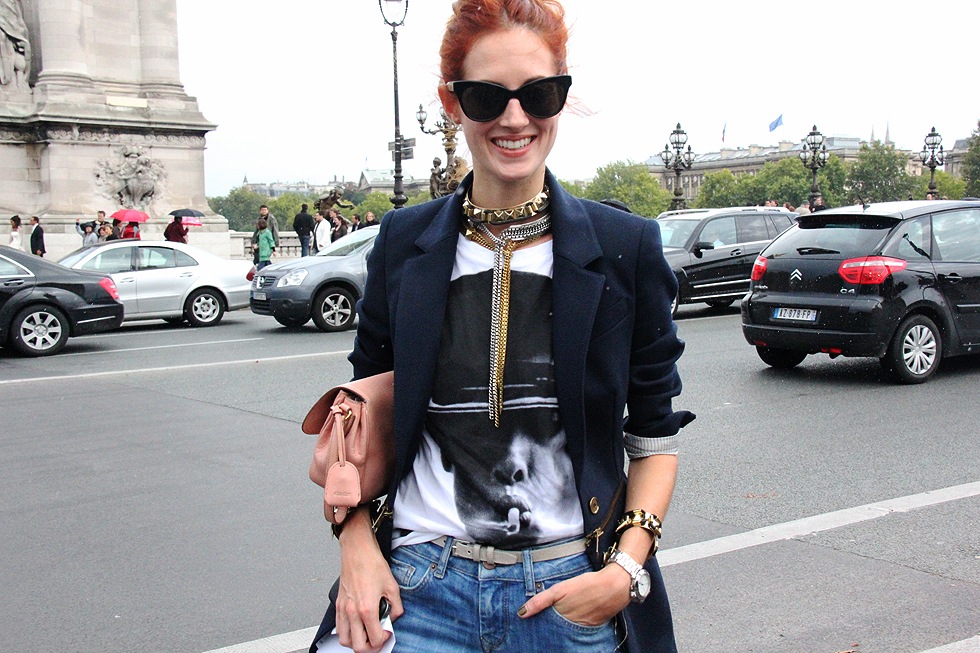 Such a gorgeous navy blazer, love it!