Although I probably would not personally wear half the outfits in this post, I admire Taylor Tomasi Hill's style for its sense of fun and vivacity. For the Spring/Summer Fashion Weeks 2011 Taylor's wardrobe comprised of her now trademark cat-eyed sunglasses (and in tortoiseshell), leopard print (scarf and bag), layered accessories, Miu M
iu blush pink clutch, leather bustier, Tommy Hilfiger shoes, sequ
inned Ashish dress & tunic, lots of patterns and colours, and of course...her vibrant hair and infections smile:
Prints
Dries Van Noten blouse
Mixed prints
I LOVE this outfit, the silhouette, the print, the leather bustier I could never pull off...

Neutrals
This is one of my favourite outfits in this post, simple and casually elegant
Love that blazer!
Gorgeous silk chiffon blouse
A 'librarian' look made chic with the leopard scarf and funky shoes
I love these heels, although I don't have the pins to pull them off
Electric Blue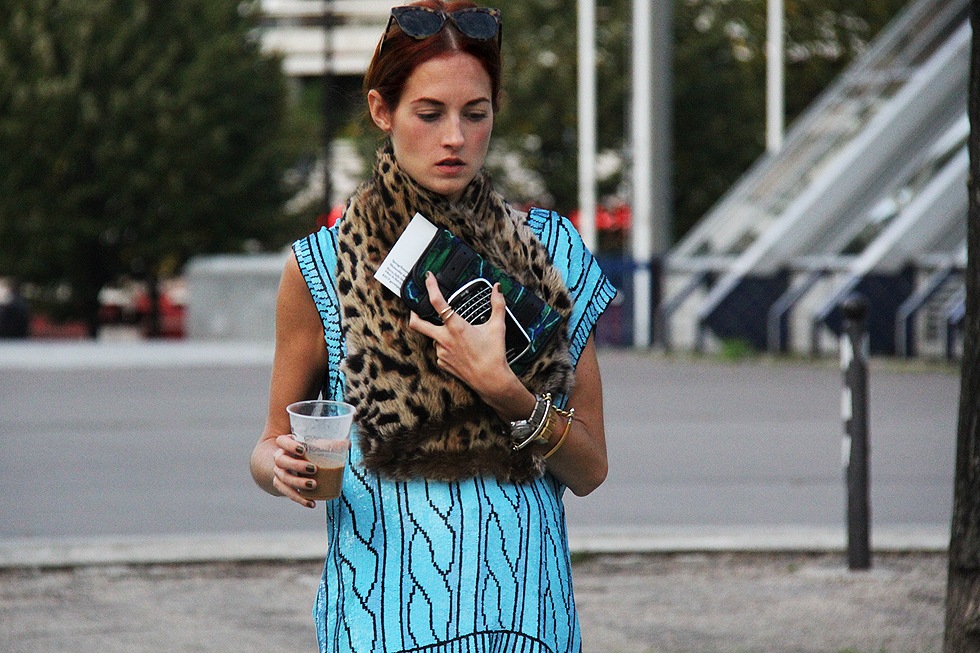 Although I'm not a fan of either top, we cannot deny that electric blue looks brilliant with Taylor's gorgeous hair! As previously seen in this post:
HERE
.
I decided to split this previously MAMMOTH post into three parts, so you click HERE to see Taylor's Accessories, and HERE to see her in Sequins and Denim & Utilitarian Chic.